Mr. Perry Ground is a professor at RIT (Rochester Institute of Technology) and a prominent American storyteller.
During his stay in Croatia, on Tuesday, December 8, 2021, he visited our company Brodbot and shared his experience of applying digital technologies in the cultural industries. In addition to the Brodbot team, Mr. Hrvoje Špicer, director of the Museum of Brodsko Posavlje, and professional storyteller Sandra Vukoja attended the meeting also.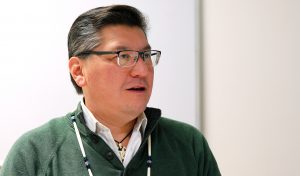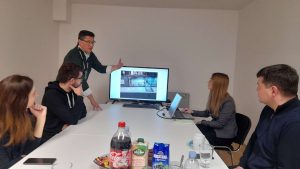 At the meeting, we exchanged ideas, experiences and agreed on guidelines for future cooperation.